Welcome to Iron Rock Homes
We guarantee a response within 24 hours during your project. Our project management software allows you to comment on any specific item of your home so no detail will be missed.
Our online project management software keeps all of your selections organized to ensure no detail of your home will get missed.
Worried about keeping track of the build progress on your new home? Don't be – our secure Client portal allows you to access to the whole process, 24 / 7 from anywhere, on any platform!
Where we build your vision
Specializing in design-build of luxury custom homes in Rocky View and surrounding area. Owner Kent Boehlke began building custom homes in 2008, building his first custom home with an uncompromising commitment to quality, clear communication with his clients and true one-on-one customer care. His superior craftsmanship and client-centred approach quickly gave the company a reputation for stellar custom home building excellence.
Browse through pictures from some awesome projects we have built in the past.
We provide you with access to a secure online portal with all of the details of your new home.
See your project 24/7 from anywhere in the world.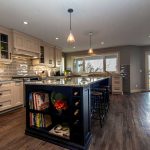 Professional and courteous builder. Job was done on time with trades that were equally professional and knowledgeable. Budget was always discussed with us the homeowner to confirm any issues they ran into. Quality of the workmanship exceeded our expectations and we are very happy with the end result. Highly recommend them to anyone wishing to build a new home or renovate an older home.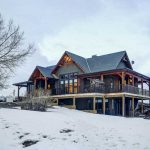 Kent, Thank-You for all your hard work and expertise in building us a beautiful home! Thank you for your patience with the discovery of the "tank" and the mix up on the trusses! Thank you for the extra time you spent on site, on the phone back and forth to town..and of course helping "Holly" make her decisions to ensure everything was just right!!!We wish you the best with your business in the years ahead.
Jason & Holly/Jaxon + Janay
We are fortunate to be affiliated with some awesome companies in the Building Industry.